Happy Monday morning sweet friends!! I hope y'all have a fantastic week! I am beyond excited about my new blog design!!!! I was so so so lucky to have won a blog design giveaway from Shannon at
Webbisodes
! It was designed by Becca at
Jumping Jax Designs
. She is absolutely amazing!! I am super picky and I'm sure I got on her last nerve but she did everything I asked and made it look perfect! If you ever feel like having your blog re-designed, she's your girl!!! Thank you Shannon and Becca! :)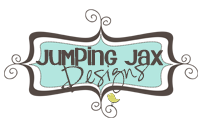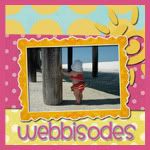 Okay, here's where I need y'alls help. I am wanting to start a little side business. I will do mostly cupcakes but I can also do cakes, candies, favors...etc. So I have been wanting to get some business cards done but I haven't come up with a name yet!!! I have really been leaning towards the name Sweet! Cupcakes & More. The design would be Sweet! written really big in cursive with a cupcake as the dot in the exclamation mark and then much smaller underneath would be Cupcakes & More. My brother doesn't like it so I asked Shannon what she thought and she came up with some more good names. Now I have no idea what to do!! I was hoping y'all could help me!!! Here's a list of names. Please tell me which one you like the best or if you have another name that you like. Thanks so much!!!!!!
1. Sweet!
Cupcakes & More
2. Southern Sugar Company
3. Carolina Cupcake Company
4. Simply Sweet!
5. Sugar 'n Spice
6. Sweet Southern Cupcakes